Quite awhile ago, I posted about a mosaic I found on the LEGO blog The Luprechaun. In the comments, the blog's author, Joseph Williams (Zipblock), made an extensive list of some mosaics that were potentially new to me. He included lots of links and descriptions, and I've been meaning to post them here. Better late than never, right?

Anyway, here are the mosaics he posted that haven't previously been featured on the MosaicBricks blog.


These first two were made by VicLUG member John Langrish, and it's the VicLUG logo and his 'head':





These next two on the wall were made by VicLUG member, Rod Paananen, and the baby is his:




John's mom, Mary Plumridge, is also a mosaic artist:


There's also this Lego Universe related one:
You can see the original blog post in
The Luprechaun
here
.
Anecdotally, for Lego Universe fans, mosaic is a pretty special and loaded term because it conjures images of the
Mosaic Jester
: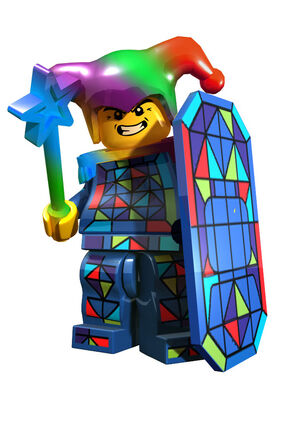 Personally, any jester covered with geometric mosaics is an instant fave for me!
Thanks to Joseph for the extensive list!